Board of Directors
Running 4 Heroes is a 501(c)3 non-profit organization founded by then-10-year-old Zechariah Cartledge in 2019. The Board of Directors was put into place that same year, and has served this organization, its mission, and the community well. The following individuals comprise the Running 4 Heroes Board of Directors.
Zechariah Cartledge
Zechariah Cartledge has always had a deep respect for First Responders, and developed a passion for running when he was only 5 years old. At the age of 7, Zechariah began competing in various 5k events around the community. In October of 2017, Zechariah ran in the Tunnel to Towers 5k in Orlando, FL. This run proved to be a turning point for Zechariah and the spark that created Running 4 Heroes.

During this run, Zechariah had the opportunity to run with dozens of First Responders, many of whom ran the race in their full gear. From that point forward, Zechariah knew he wanted to keep running with and for our First Responders. Originally, his mission set out to honor a fallen 9/11 Police Officer named Walwyn Stuart, while raising money for the Tunnel to Towers Foundation. Zechariah spent all of 2018 honoring this fallen hero in his various races and ended up raising over $11,000 for the Tunnel to Towers Foundation.

It was at the end of 2018 when he heard about how many Police Officers lost their lives in the line of duty that year. Knowing that the number of miles he ran in 2018 was nearly the same amount of miles as Officers lost in 2018, Zechariah set out on a mission to run 1-mile in 2019 for every Officer lost in the line of duty from the prior year and to raise $100 for each Officer for the Tunnel to Towers Foundation.
However, just 2-weeks into 2019, Zechariah heard how more Officers had already lost their lives in the lines of duty in the current year, so he decided to add an additional mile for every Officer lost in 2019, but for them, he would run those miles carrying the Blue Line Flag in their honor.

That decision to honor our fallen heroes has led to the creation of the Running 4 Heroes 501(c)(3), which sets out to honor every First Responder lost in the line of duty as well as support those injured First Responders whose injuries were duty-related.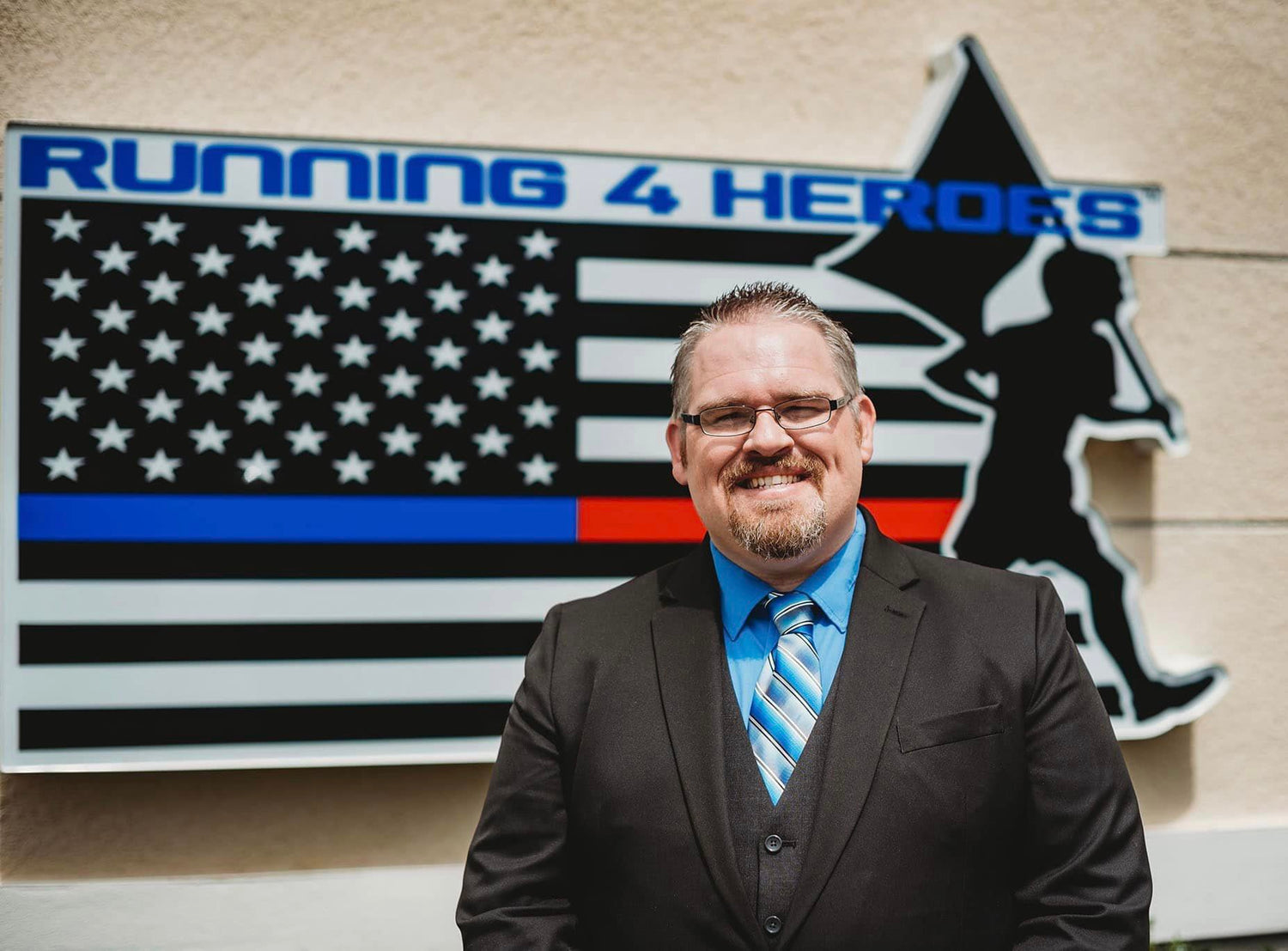 Chad Cartledge
Chad Cartledge has helped create the mission of Running 4 Heroes as a way to show support for his son, Zechariah, and the efforts Zechariah puts in to honoring our fallen heroes. While Chad is not a runner himself, he has experience in Theater and a degree from the University of Central Florida in Radio/Television/Communication. Chad uses his experience in his day-to-day duties for the Foundation. Some of his tasks include maintaining the Running 4 Heroes social media channels, emceeing the 1-mile tribute runs that Zechariah puts on for the fallen, and maintaining the day-to-day budgeting of Running 4 Heroes, just to name a few.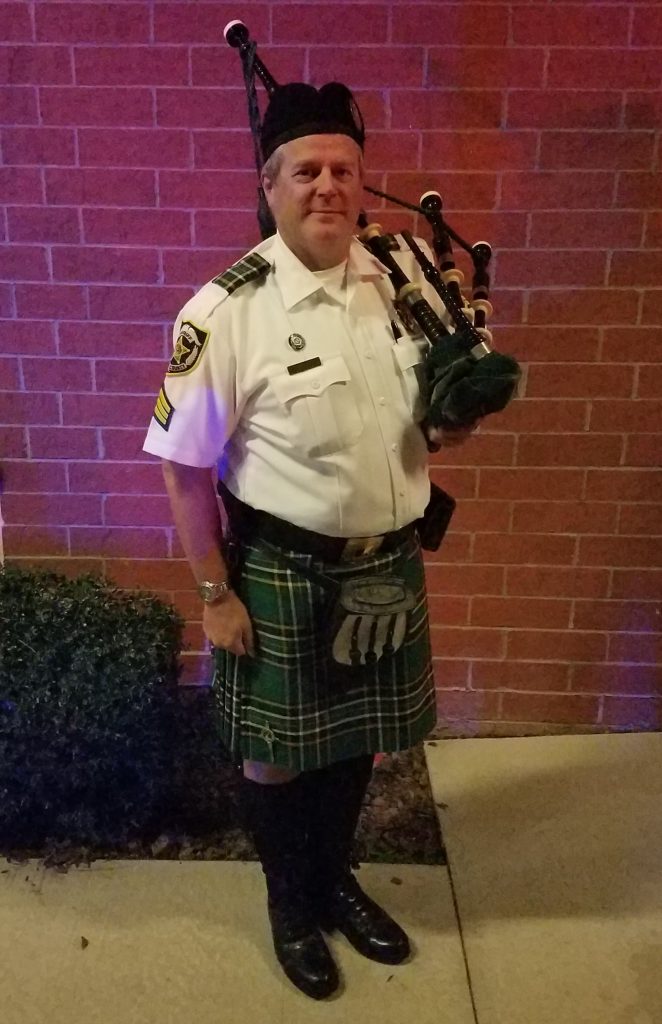 Tim Nazzaro
Tim Nazzaro comes to the Board of Directors with 24 years of law enforcement experience in the Central Florida area. His last 22 years have been with the Orange County Sheriff's Office in Orlando. He currently holds the rank of Sergeant and works on the Tourist Oriented Policing Squad in the Patrol division. Tim is a graduate of the State University of New York at Delhi, where he earned a degree in Architectural Technologies.

Tim is also a bagpiper who plays with the Central Florida 1st Responders Pipe and Drum Band, and has routinely helped honor fallen heroes during Zechariah's runs with his piping.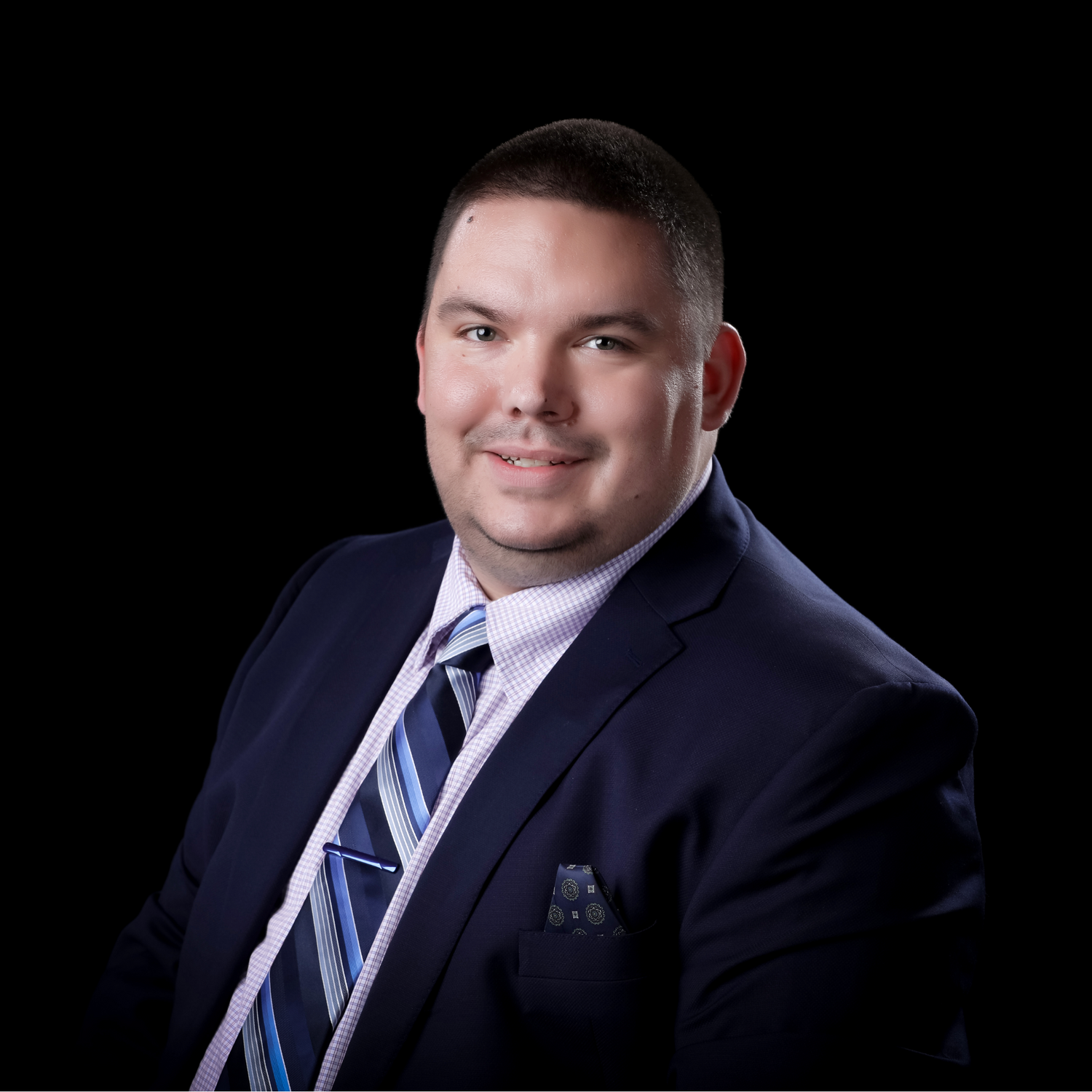 David A. White II
David A. White II is a seasoned professional with over 8 years of expertise in the intersection of Information Technology and Business Management. Currently pursuing a Bachelor of Science degree in Information Technology, David has demonstrated his commitment to continuous learning and professional development.

In his dynamic career, David has contributed significantly to the realm of Law Enforcement and government agencies. His journey includes a noteworthy IT internship at Marion County Sheriff's Office (FL), where he honed his technical skills and gained valuable insights into the intricacies of law enforcement technology. Subsequently, he served as a 911 Telecommunications Dispatcher for Seminole County Sheriff's Office (FL), showcasing his ability to thrive in high-pressure situations and ensure the seamless operation of critical communication systems.

Further illustrating his diverse skill set, David assumed the role of Deputy Revenue Officer for the Seminole County Tax Collector's Office (FL), where he was tasked with ensuring the public's safety while patrolling multiple government offices.

David's passion for service extends beyond his professional pursuits. As the Secretary and Director for Running 4 Heroes, he brings his wealth of experience and leadership to contribute to the organization's mission. David manages the website, online store, and clerical aspects of the mission on a daily basis. David was recently voted on as the Interim Treasurer for the mission.

Beyond the professional realm, David is a devoted family man. Married to his wife, Alicia, for nearly 8 years, he finds strength and inspiration in the love and support of his six beautiful children—Hayden, Leanna, Holden, Weston, Winston, and Easton.

David's professional journey is a testament to his commitment to excellence, continuous growth, and service to both his community and family.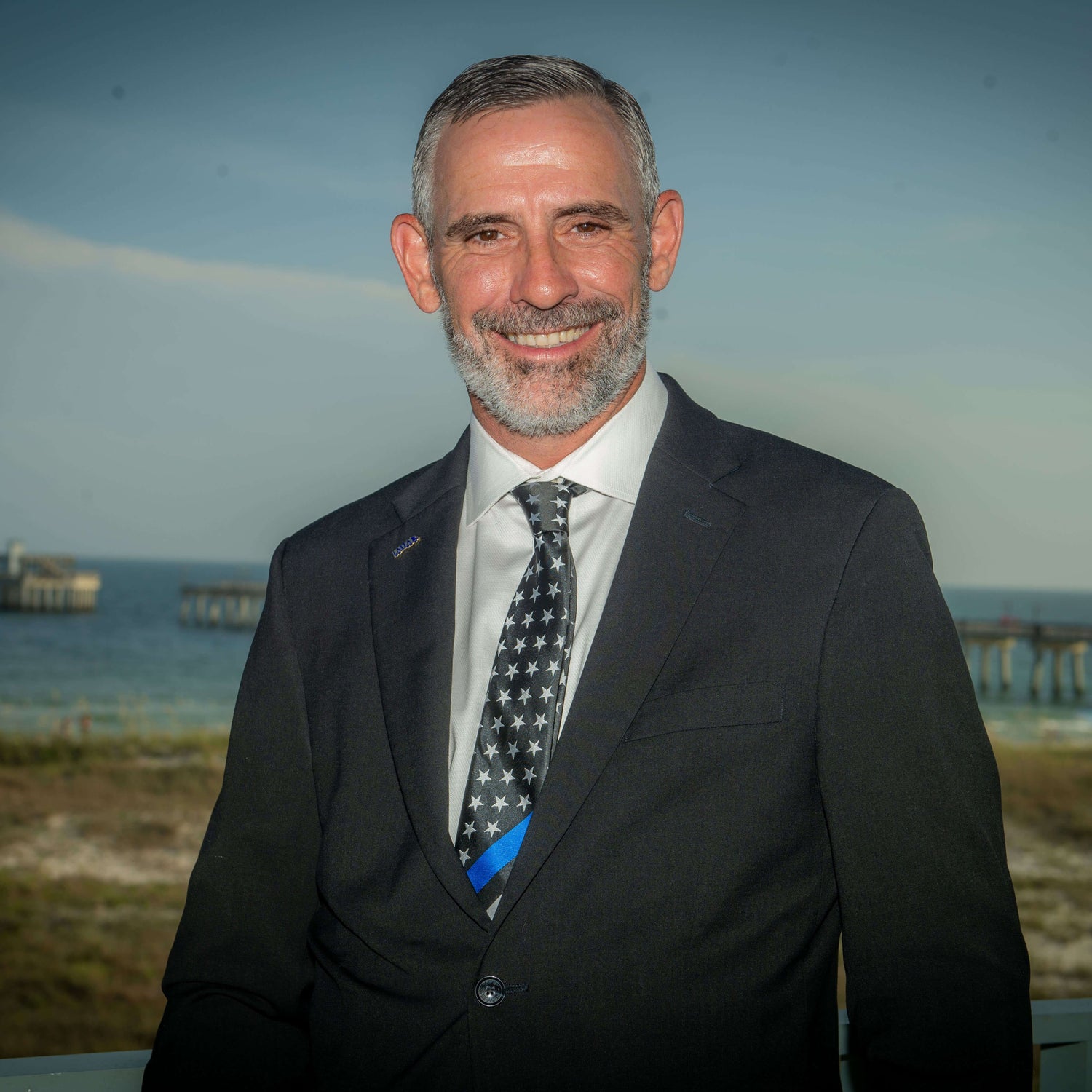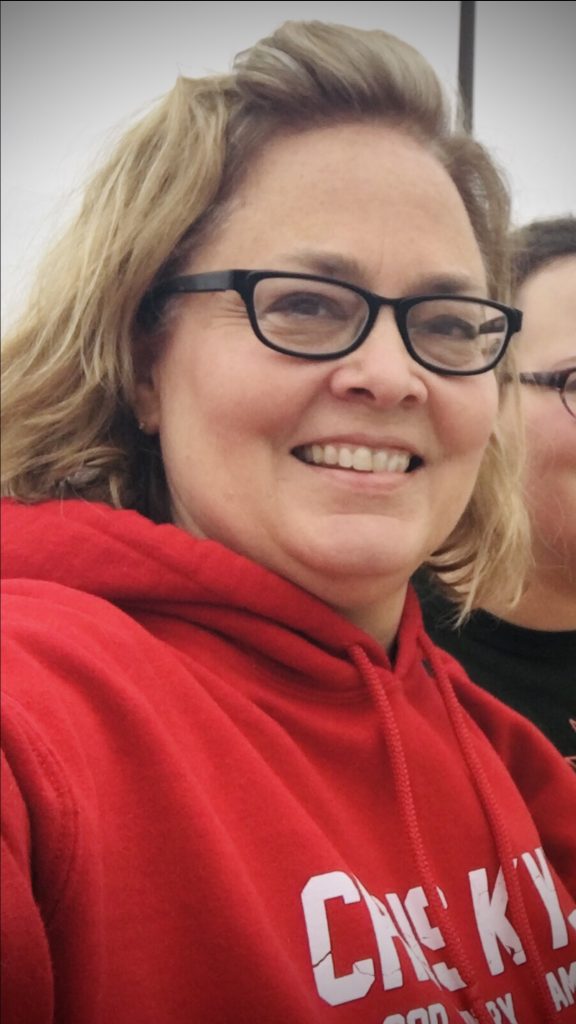 Bernadene Loemker
Bernadene Loemker is from the "Show Me" State of Missouri and has resided in St. Louis upon graduating from the University of Missouri. She graduated from the Columbia, Missouri police academy in 1985, where she served as a Reserve Police Officer before leaving for St. Louis and attending the Greater St. Louis Metropolitan Police Academy in 1986. Upon graduation, she worked at the St. Louis Lambert International Airport where achieved the rank of Sergeant. Her law enforcement career included Patrol, Evidence/Property, Supervisor of the Police Record Room (UCR), and Deputy Bureau Commander of the Bureau of Security Operations. 

Although she left law enforcement several years ago, she continues to remain active and supportive when it comes to law enforcement and the community. She has volunteered her personal time to ALIVE (a domestic violence program) and the Shawn Hornbeck Foundation. Most recently, she and her daughter have taken the initiative to handcraft blue mosaic crosses for the family members of those law enforcement officers in the St. Louis area who lost their lives in the line of duty. 
Bernadene has the passion and commitment to honoring first responders, which she believes is needed now more than ever. Once blue, always blue.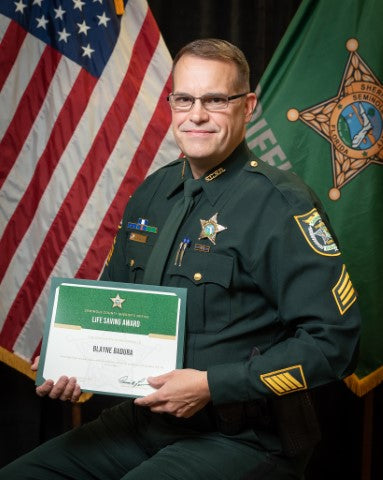 Blayne Badura
Blayne Badura comes to the Board of Directors with 27 years of Law Enforcement experience. His last 19 years have been with the Seminole County Sheriff's Office in Sanford. He currently holds the rank of Sergeant and is assigned night shift patrol supervisor. He is a former Field Training Deputy of 12+ years and is still involved in the training program as an alternate Field Trainer and Emergency Vehicle Operator Course (EVOC) Instructor. 

Blayne had the pleasure of meeting Zechariah Cartledge in the early months of 2019, when the Running 4 Heroes runs first began. He was able to get to know Zechariah, the mission, and the family. Since then, Blayne has participated in multiple runs with Zechariah over the last 2 years, patrolling behind Zechariah while he honors our fallen heroes. 

Blayne believes in the mission and has personally seen the impact on the family members at the Honor the Fallen runs.

It gives Blayne great pride to be part of such a great organization that gives financial assistance and helps fellow brothers and sisters in Law Enforcement and Public Safety, which in-turn allows them to continue to give back to the community.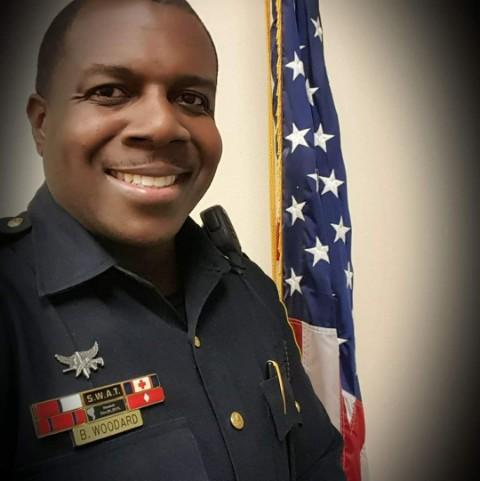 Dr. Bryan Woodard
Deputy Dr. Bryan Woodard has served as a Peace Officer in the Great State of Texas for 16 years. Deputy Woodard's law enforcement career includes service as an active SWAT officer with distinguished service, holding the Honor of Merit as well as two life-saving medals. Deputy Woodard also holds an Instructor's License and Master Peace Officer License through the Texas Commission on law enforcement and has proudly taught many incoming law enforcement cadets in police academies across the metroplex.

A native Texan, Deputy Woodard was raised in Cedar Hill, Texas and graduated in 2000 from Cedar Hill High School. He was raised in a military family which led to his career in law enforcement and being a strong advocate in community policing. 

Deputy Woodard is considered one of the top social media influencers in law enforcement; he holds a Doctorate of Philosophy (PhD) in Entrepreneurship and Business Administration (Hon. Causa from the Trinity International University of Ambassadors School of Business and recently received the President's Lifetime Volunteer Service Award in 2023.

Deputy Woodard takes pride in giving back to the community he serves. He understands it is critical to take care of and protect our senior citizens in all communities as well as our veterans who have put their lives on the line to preserve our freedom. Deputy Woodard believes in investing in our citizens future by being physically present in the community serving those citizens who deserve to have a community leader with excellence, integrity, courage, and commitment.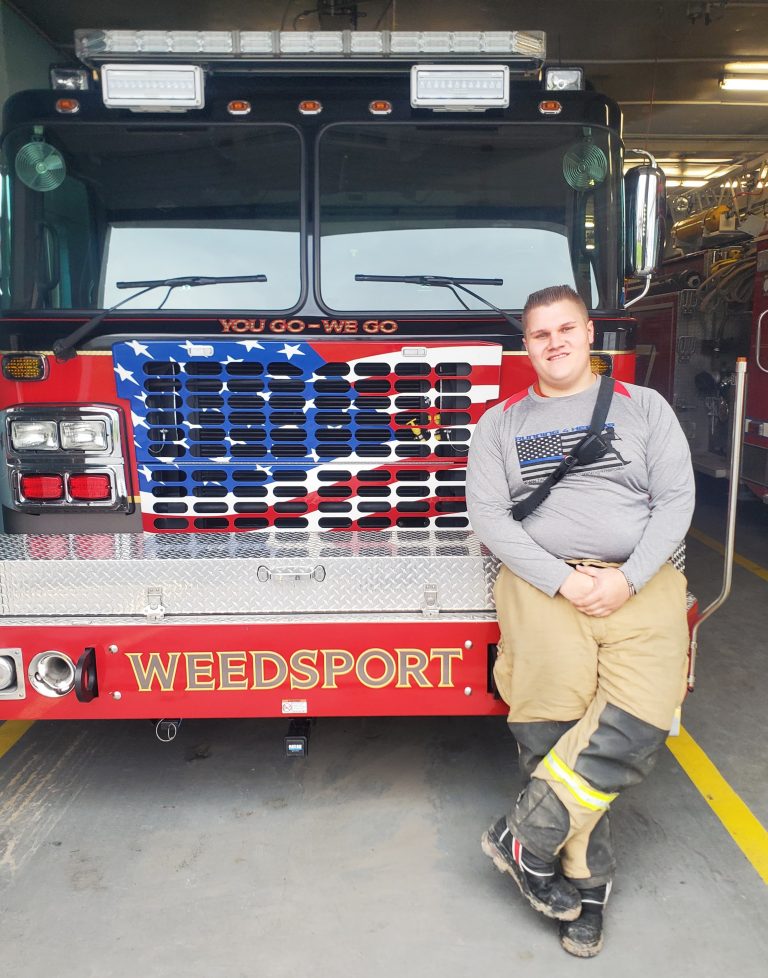 Dillon Hunter
Dillon Hunter is a resident of a small town in the Central New York region. He comes from a family with many generations of military and first responder members. From a young age, Dillon has been inspired to follow in the footsteps of his relatives and serve the community as a first responder. He has accomplished his goal of serving his community in many ways. He has been serving as a volunteer firefighter for the Weedsport Volunteer Fire Department since 2017, where he currently holds the tiles of Lieutenant and Vice President. Since obtaining a degree in Criminal Justice, Dillon also serves his community by working for the Cayuga County Sheriff's Department as a Custody Officer. Dillon is grateful to serve on the Board of Directors for Running 4 Heroes, after Zechariah honored his late uncle, who passed away from 9-11 related illness, in September 2019.
Jodi Carnes
Jodi Carnes is from the great state of Texas. She is a proud Texan, born and raised there. Jodi describes herself as a proud Christian, a doting mother, an experienced nurse, a determined widow, and an abundantly blessed friend.

Jodi has been a nurse for 33 years and has had the opportunity to try just about everything nursing has to offer. Jodi married her teenage sweetheart, Steven Carnes, in February of 1996. Steven became a police officer, Jodi continued nursing, and the two became an inseparable couple. In 2001 Jodi and Steven became parents to their only child, a son, Bradley. Jodi fondly talks about her "charmed" life with her little family of 3. Bradley recently graduated from college and Jodi and Steven were looking forward to the next chapter in their lives, until the unthinkable happened.

On November 13, 2022, Jodi unfortunately became a widow when her husband suffered a fatal heart attack while arresting a non-compliant subject. That tragic event changed everything.

Jodi first learned about Running 4 Heroes when Anthony, our Texas based youth runner, conducted a 1-mile run in honor of her late husband. Since learning about Running 4 Heroes, Jodi has become an active supporter of Running for Heroes. She often tells the story of how that run video became, and remains, the light in some of her darkest days.

Jodi has made it a personal mission to honor her fallen hero in all that she does. In doing so, she has taken it a step further and plans to honor ALL injured and fallen first responders by assuming the role of the Running 4 Heroes Survivor Member of our Board of Directors. Jodi wants all survivors to know: "You are NOT alone, and your hero will NEVER be forgotten."

#NEVERFORGOTTEN – Hero & Criminal Investigator – Steven Carnes E.O.W 11-13-22 – R4H mile #1442
Robert Babcock
Robert Babcock is originally from Central California but moved to Las Vegas in 2007. He met his wife in the Philippines, where they fell in love and went on to get married in 2010 here in the United States. Robert currently works in the computer field in Vegas valley.

As a young boy, Robert would often watch "Emergency" and "Chips", which highlighted the roles that First Responders play. This is where his love and appreciation of First Responders started. It grew from there, as he and his best friend in high school took Forestry as an elective to become a Firefighter. Following high school, however, they decided to change directions and seek a college degree in Criminal Justice. Robert ultimately decided that it was not the career path he wanted, but his best friend went on to be a Sgt. in their old hometown. A couple of years ago, Robert and his daughter, Theresa Ann, got to meet Eric Estrada, star of "Emergency" and "Chips", which brought the love back full circle. 

Robert's appreciation for First Responders never left, and when the Dallas and Baton Rouge ambush happened, his daughter wanted to show her love too. At the age of three, Theresa Ann started "Love with Lemons", which has since raised over $19,000 for First Responders, Toys for Tots, the local Children's Hospital and K9 organizations.

The Lemonade Stand led to some powerful interactions with many K9 officers throughout the country, as well as new friendships for Robert's daughter. Some of those friendships included Chief Garivey, Officer Abigail Arias (stay relentless!), as well as Zechariah from Running 4 Heroes. Theresa Ann was given the opportunity to run with Zechariah when the Running 4 Heroes team came out to Vegas to honor all fallen Nevada First Responders, including Lt. Lloyd, a fallen Las Vegas hero that was a big supporter of hers. Robert's family quickly bonded with the Cartledge family, and the friendship began.

When it came time for Theresa Ann to change her mission, Robert approached Chad about having Theresa Ann run for Fallen K9s. She wanted to find a way to ensure our fallen K9s received appreciation for their service, just as Zechariah does for fallen Heroes. That idea led to the two families joining forces and creating Running 4 Heroes K9s.

Robert and his family are excited to be part of the team and cannot wait to help further the reach of Running 4 Heroes with the addition of Running 4 Heroes K9s.